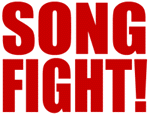 Jim Tyrrell
Campton, New Hampshire, USA
artist's website

Jim Tyrrell writes and records songs and plays them at night in bars. He also has a day job, which both family and friends have urged him not to quit.




stream all



Sort alphabetically
Statistics:

43 entries, 5 wins = 11.63 percent.